Meter App is designed for drivers
Run a more profitable taxi business with better technology
Features
Trip Estimates
Get accurate cost estimates for your trips.
Custom Fares
Set your own rates!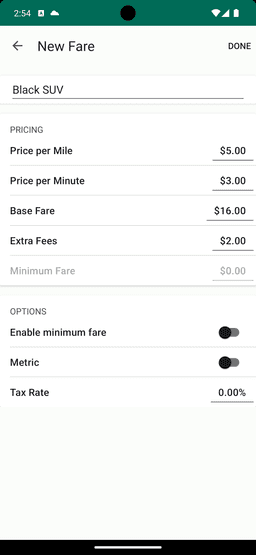 QR Code Payments
Take quick and easy payments with QR codes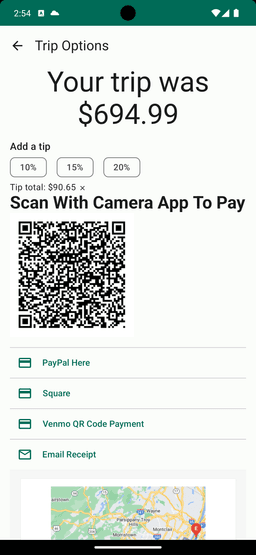 What our customers are saying
Simple, Useful, Everything I wanted…
Been testing various "Taxi Meter" apps for a couple months now. Came across this one using the search term "meter". From the moment I opened it everything has been exactly what I wanted in a meter app and I just discovered the Square payment connection which was more than I expected. This app will be very useful to me for quite some time to come and ends my search."
"Dude! This app is awesome!
I just started using this app but I really do think that they built it very well and put in a lot of features. There's really no other app like it the Taximeter app that I tried before this was super ghetto compared to this. There is no comparison this is the best app that I have downloaded in a long time thank you very much for creating this app and consider charging $.99 for it in the future at least."
"The best app for taxis
If you're running a taxi service you need this app in your life. It's everything you need to run your business, great interface and awesome features. Super happy this exists."